Bridge of Hope
Contemporary and Casual
Sundays - 11:00am
Our first Sunday at Bridge of Hope!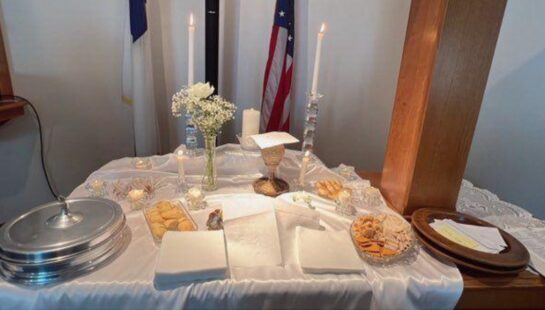 Our service is held at 11am on Sunday mornings. Plans for Sunday School and other gatherings are underway!
Featuring a band and a laid-back, casual atmosphere, Bridge of Hope focuses on a contemporary worship experience with all of your worship favorites!
Communion observed the first Sunday of every month.
Not at all! We're very casual at Bridge of Hope – jeans and a hoodie are no problem at all! But don't worry if you'd like to dress up a bit – you won't be out of place.
We love kids at Bridge of Hope! Kids are invited to join in our regular service.
*We are working diligently to get our Nursery at Bridge of Hope opened up for infants-7yos as soon as we can!
Head over to the GroveKids page for more detailed information, and updates on when Sunday School will start up.