Announcements
The deadline for final submissions for announcements is end of day (4pm) Friday, 9 days prior to the Sunday you wish for them to appear. Submit items to office@sulphurgrove.org
November Newsletter Deadline
The November Newsletter deadline is Friday, October 13th. If you have any articles for the newsletter please send them to Traci. Any articles received after that date will be included in the next month's Newsletter, if applicable.
*Articles are subject to editing.
Pastor Appreciation Month
Throughout the month of October, you have the opportunity to let our pastors know how much you appreciate them. Pastor Barry Baughman, Pastor Bonnie Loudner, and Pastor Jerrie Brion work very hard for us and I pray you will let them know this month their efforts are appreciated. There will be a basket at the rear of the sanctuary at both the Taylorsville campus and the Bridge of Hope at Brandt. Please take advantage of this Pastor Appreciation Month to let our wonderful pastors know how their efforts touch your heart.
Blessings,
Jean Mahan, SPRC
Servant for Sound Needed
Sulphur Grove is in need a servant for sound. Training will be provided. Please contact Eric if you would like more information and would like to serve!
Children & Youth Choir
Sulphur Grove's Children & Youth Choir will resume THIS Sunday following worship!
Bridge of Hope & Dinner at the Bridge
Grand Opening of Bridge of Hope at Brandt THIS Sunday, October 1st at 11:00am. Also "Dinner at the Bridge" will begin Wednesday, October 11th at 6pm. All are welcome!
New Sunday School Class
"Questions Jesus ASKED", by Magrey R. Devega, is a six week study in Matthew, Mark, Luke, and John dealing with six pivotal questions Jesus asked those around him. Magrey, the senior pastor at Hyde Park United Methodist Church in Tampa, Florida, quotes a source as noting that, "Jesus prefers to ask questions rather than to provide direct answer." But why does He do that? Pastor Devega asks us to look at the deeper meaning behind the questions Jesus asked the audience of His day. He then challenges us to evaluate deeper meanings to those same questions as applied to our lives today. Class begins Oct. 8th in room 101.
My Very Own Blanket
Join United Women in Faith on Sunday, October 8th as we again help My Very Own Blanket make individual blankets for children in need. Spend a little time to cut and fringe blankets. The result of your efforts will create warmth, comfort, security, and most of all, a SMILE! We'll have lunch at noon, and start making blankets at 1pm. No experience is necessary – register below!
Trunk or Treat is Coming!
It's that time of year again, it's time for Trunk or Treat! We are looking for 25 to 30 servants to decorate their trunks on October 30th from 6 to 8pm. If you would like to decorate a trunk please let Candy know as soon as you can! Thank you! Also candy is needed! With Trunk or Treat on the way, we are accepting donations for candy in the buckets down by the elevator. If you could bring some in for all of our different trunks that would be wonderful. Thank you!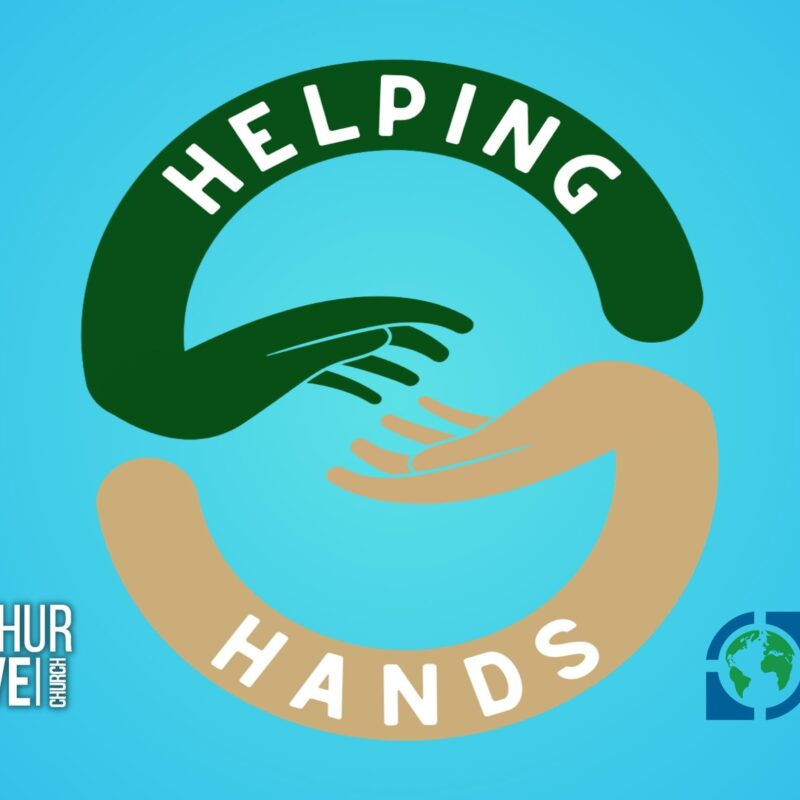 Helping Hands
On Saturday, October 14 at 9am, Sulphur Grove Church will join with Lifeline Christian Mission in a meal packing event, where we hope to pack 10,000 meals for those affected in Turkey and Syria. The rice-based meals are a shelf-stable, specially formulated combination of vitamins, plant-based proteins, dehydrated vegetable and nutrients that provide, in one serving, about 75% of a child's daily requirement for a healthy diet.
We are asking that the community, as well as other local churches and businesses, join with us in this venture. Please register below so we know how many people to expect. You may register yourself, your family, or even your entire group, business, or ministry. We are also asking for each volunteer to give $15 toward the cost of the meals we'll be packing.
Registration forms are available on the information desk in the Gathering Area and in the back of the church by the bulletins. You may also register online using the button below. Donations may also be given online or placed in the offering plate along with your registration form.
Wanted: College Student Addresses
It is the start of a new school year! We are planning to send our traditional fall care packages to our college students. It is extremely important, parents and grandparents, that you submit new information or verify old addresses, so that we do not miss anyone. Please include those students who are studying virtually. Please turn the names in ASAP to Nancy Trent. Providing this information in a timely manner helps with buying supplies and allows those making or supplying goodies to budget accordingly. DEADLINE IS OCTOBER 15. Thank you.
It's College Cookie Time!
We will be sending our first care package of the year to our college students on Sunday, October 22nd, just in time for Halloween. If you would like to bake cookies or send any treats, such as individual packages of popcorn, pretzels, granola bars, candy, etc., or anything else you think they might like, please contact Nancy Trent. Please provide your name, what you plan on donating, and your best contact number or email. Plan on 30 boxes. Please bring your items to the kitchen on Sunday, October 22nd before 10:30 and be sure to label them "FOR COLLEGE KIDS", so they do not get mixed up with the goodies for any other group. Our students really appreciate that we are thinking of them while they are at school, so THANK YOU in advance for volunteering to provide goodies for them.